MasterLead Contact
BIG DATA Solutions
Contact your leads and improve!!!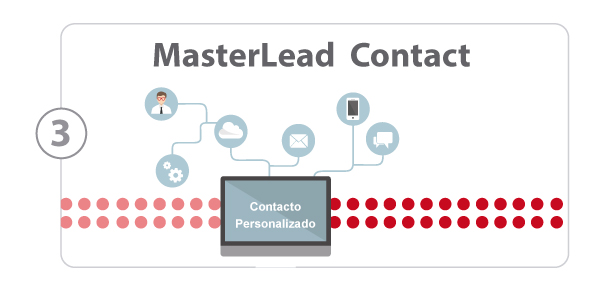 Contact is the MasterLead tool that allows you to make contact with a Lead. From conventional telephone contact solutions through Contact Center, to the most advanced solutions with Digital support, Click to call, click to chat, click to view, bots, email, SMS, Whatsapp, etc..
MasterLead Contact represents a set of tools and services to make contact with the lead or client using the most appropriate channel. Contact connects with your CRM to give each of your interactions the customization needed to get new customers or encourage recurrence of existing customers.
Using the information generated from MasterLead Qualify, the contact is made in an optimal way taking advantage of the information generated that qualifies the Lead.
MasterLead Contact is the ideal complement for making campaigns in the Digital ecosystem and to improve the conversion of a commercial prospect into a customer of our products